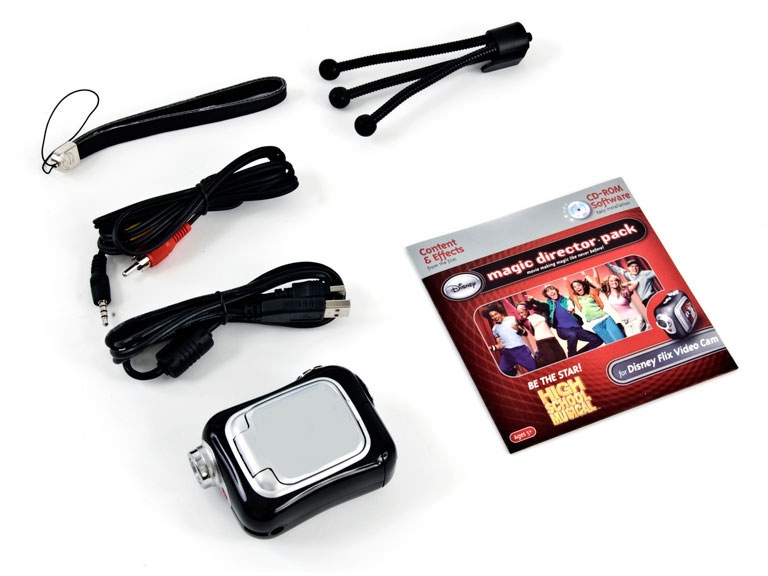 I took the camera to San Francisco today to shoot some footage of the Golden Gate Bridge, Sausalito, and Camino Alto. Especially for those of you who aren't familiar with the Bay Area, I'm eager to show you some of the places we ride while training for AIDS/LifeCycle.
Things started out great. I got about 10 minutes of riding to and across most of the Golden Gate. But, unknown to me at the time, the camera then shut itself off. It had done that before, so I wasn't horribly surprised when I got to the other side and discovered it was no longer recording. So all day long through our 49-mile ride, I'd periodically turn the camera back on, and at the next stop, I'd discover it had shut itself off again.
"Oh, you fool," you're probably thinking by now. "It's the batteries, you fool." Well, no. At least it didn't seem that way! The handy battery-level indicator always showed full or just one notch away from full. And every time I turned the camera back on, I appeared to have plenty of battery power.
My excellent theory (a-HEM!) was that the camera was sensitive to big bumps in the road, and there was some threshold at which the camera would shut itself off.
So when I got home, I decided to do a little testing. I turned it on, started recording, and shook and dropped the camera rather sharply (no moving parts, so no worries). It kept recording. I tried various combinations of leaving the flip-out dispay open and shut. What I learned was that after about 1.5 to 2 minutes, the camera was turning itself off, just like happened on the road. So I tried again, and this time I watched the display. And sure enough, right before it shut off, it displayed the battery-dead icon.
Apparently the battery status goes from "all" to "nothing" rather quickly, which also explains why the first segment I recorded every time seemed to work so well. Looks like it'll be lithium batteries for foolish me.
In the meantime, enjoy most of today's morning ride across the Golden Gate Bridge, before it became packed with tourists on rented bicycles. No audio track this time.